.. i heard a ruckus upstairs and went up (with trusty camera of course!) to this scene. The monkeys are NOT allowed to jump on the bed so you can see how well they listen to their mama.
My aunt (who turns 60 on the 22nd! Happy Birthday Aigo!!!!), gave both of them a gift cert to one of my fave stores, Hanna Andersson this summer. We finally had a chance to pop into the store the other day and I let the girls pick out whatever they liked and of course they went for these most impractical tutu skirts. I am so glad I didn't talk them out of it and get something more practical.
Last night while I went out to dinner with friends, the girls talked their dad into cutting the tags off the skirts and putting them on (this practical mom was saving them for a 'special' occasion). So this morning they wanted to get out of their pajamas and put their skirts back on again. They even picked out matching undershirts from their drawer!
So today I hear a ruckus upstairs and peek into their room and see this scene…. sometimes impractical leads to magical moments.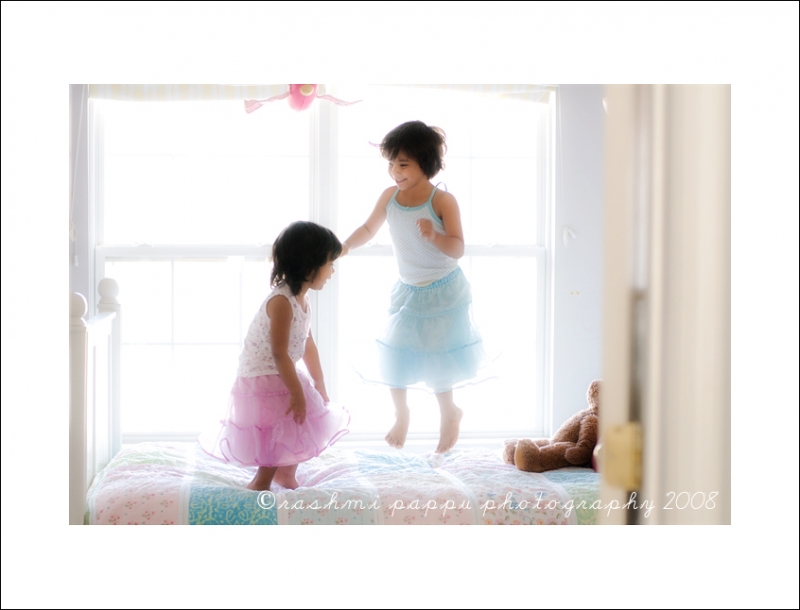 xoxo, Rashmi