When I am at a session, even if it is a Pop Up session, I work pretty methodically. I have a mental checklist of the photographs that I want to take and it usually goes something like this:
Family
Mom with children
Dad with children
Mom with each child individually
Dad with each child individually
Children together
Children individually
Just the parents
Not in any particular order. I think knowing what I am going to do helps me take control of the session. Being confident in what you do helps clients become comfortable in front of the camera.
I place my subject(s) in the spot I want them to be. Meter. Compose. Click. Chit-chat. Click. I fine tune my exposure after that first test shot, if required. I also fine tune placement of subjects after that first test shot. In case of little kids, I take the first shot before making any 'improvements' to the shot.
All of the following with the 50mm.
1. The Test shot. Check exposure, composition etc.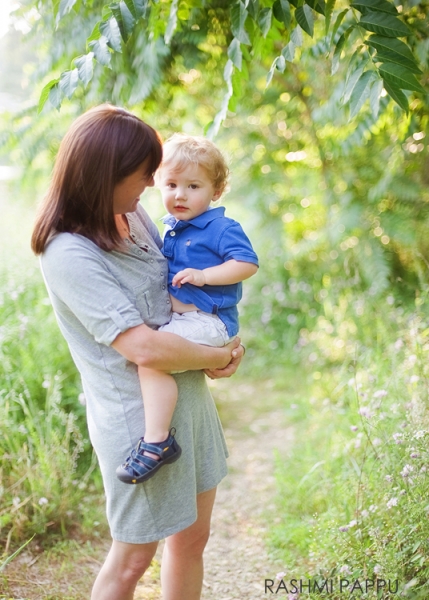 2. The little boy, Ethan, was a little unsure about what was going on… I got in closer, to chat with him a little bit.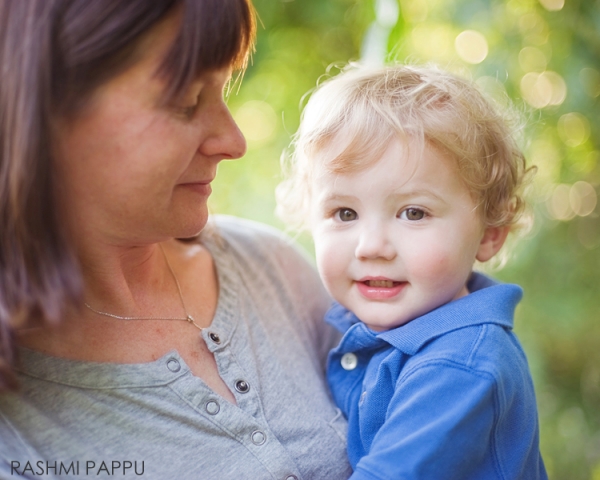 3. I do not show black and white as well as colour images of every single photograph. I find that it gets confusing for the client, and the slideshow loses some of its beauty. But I do show a few in both, so the client has an idea of what a black and white looks like.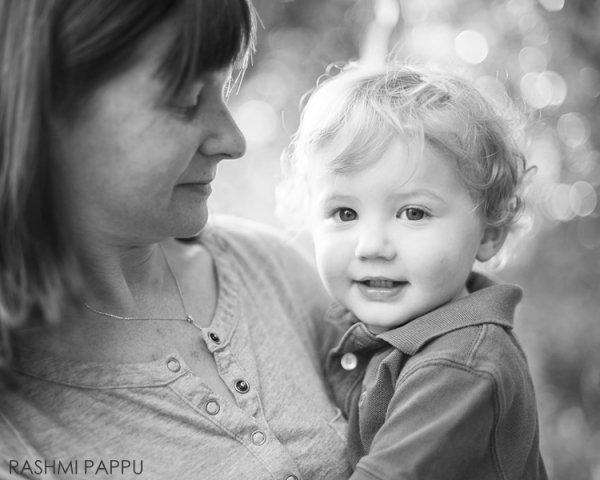 4. Backing up slowly..

5.  Got the full shot again.. but noticed something amiss…

6. Ahh.. so much better without sandals. I love little toes.

7. I always try and get one where all the subjects are looking at the camera.

8. Back to the toes. I try and take one photograph that is for me.

9. Same spot. Ethan was trying to escape… so I just had his mom sit down and have him in her lap.

10.  Last one of the series.. I tell the parents not to worry if the children are not looking at the camera.

Rinse and repeat for the second child, both children etc.
I hope being in my head during a shoot was helpful and/or interesting. These photos were taken during a pop-up session, so I had about 15 minutes with this lovely family. With a tight schedule like that, it is imperative to know exactly what I am going to do during the shoot. In between set-ups, I try and chat with clients and get to know a little bit more about them. This is not only because I am genuinely interested but it also puts them at ease a little bit.
PS:  On reading this post, I realized it sounded a little clinical. Yes, there is a precision to a shoot. Lots of planning and thinking. But the lovely thing about it is that once you know the drill,  you get to relax, the clients get to relax, and you get genuine smiles and interactions. It takes a lot lot lot lot of sessions to get to this point (and one of the reasons I love the pop up sessions is that it increases my confidence, my ability to stay focussed and practice practice practice!).  I love the fact that with photography, like with anything else,  you never stop learning.
xoxo, Rashmi