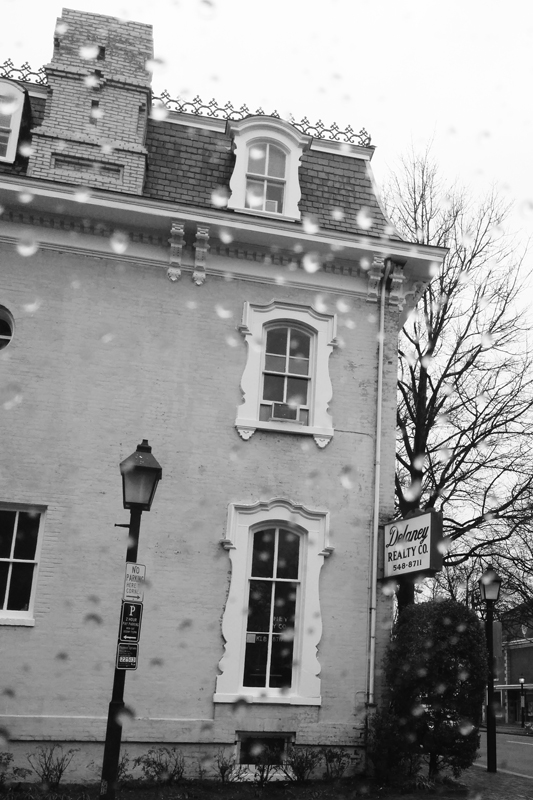 Six years ago, on April 20th 2008, my client and friend emailed this request to me:
"I have this idea to photograph the intersection of Cameron Street and Washington St. in Old Town across from Christ Church. The significance is that Christ Church is our church, and at that intersection is Delaney Realty at Cameron Street (which is why we are naming our son Cameron). So, I want to see if it's possible to get Delaney Realty, Cameron Street, and the church in one shot. "
Life with a toddler and a preschooler got in the way and I never got around to making that photograph. Rachael had her baby boy Cameron and it was with great joy that I read this email from Chris, Rachael's husband:
"At 11:49pm on Sunday July 13th William Cameron entered the world. At 6 lbs 10 oz and 19 ¾ inches baby Cameron is doing well. His mother is also well and glows beautifully as always."
We made some newborn photos of Cameron and soon after they moved to New York. I got to photograph the Delaney and Cameron again around Christmas time that year when they were in town and the following year in Central Park during Memorial Day weekend in 2009. I never forgot about that photograph that Rachael had requested but put it on the back burner.
In the fall of 2011, little Cameron suddenly passed away. My friend Leigh called me with the terrible news and I was in complete disbelief. I think I just said, 'what?' over and over and over again. My heart was completely broken and my mind was unable to process what had happened. That night I thought of that photograph that I had never taken. Why on earth had I not taken that photograph? I was so mad at myself, like somehow that photograph would bring him back.
I drive past the intersection almost every single day on the way home from work. Most of the time the light is green or I am too far away from the sign to take a quick photograph. Today, it was pouring around 3:00pm and I got a red and I took this photo with my phone. It isn't the one Rachael wanted but I wanted to email it to her to let her know that I think of Cameron often. I think sometimes we just don't have the words to comfort someone who is travelling the road of grief. And I have been guilty of just being silent because I didn't know what to say. It is easier for me to show how I feel through a photograph or a card and hopefully that conveys what my heart feels.
In many ways the intersection of Cameron and Washington, the sign that says Delaney Realty and Christ Church is the exact pause I need on my way home. A quick refocus to switch from work-mode to home-mode and to the stuff that really matters in life.
Love you Rach.
xo, Rashmi