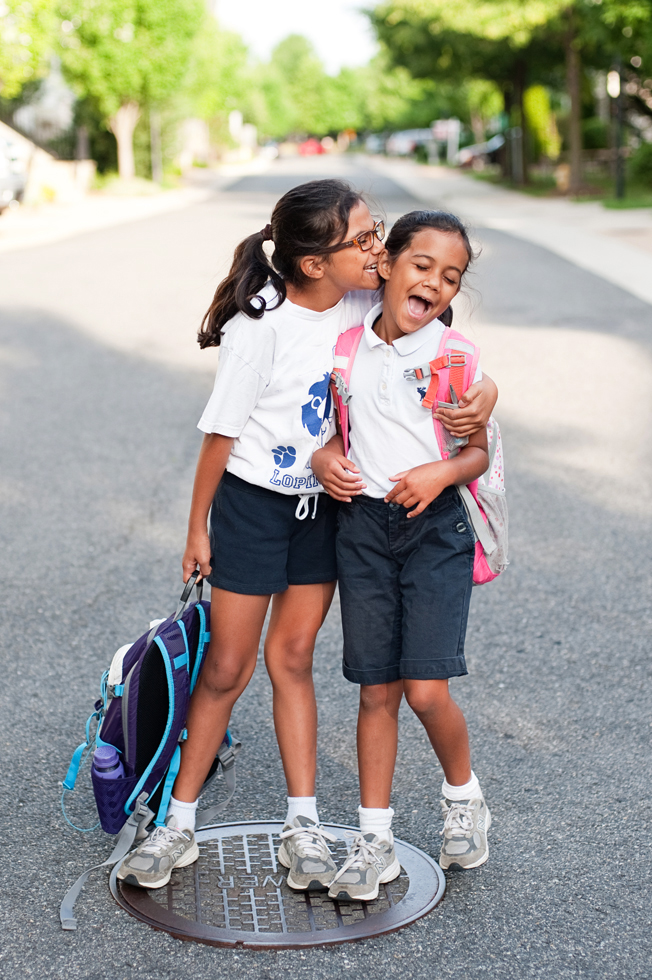 Dear girls,
There you are on the last day of school. You were tardy for the first time on that last day of school because we had to loop around and go home to retrieve the card you had made for your teacher little one. You made the card early that morning. It had a flower and a bee and note telling your teacher how much you loved her and would miss her. I didn't even ask you to make a card. You taped a dumdum lollipop on the card from your candy jar. Your candy jar is practically empty so I know it was very generous of you to give her the last of your treats. How could I not turn the car back around to get your card? Your thoughtfulness made my heart smile.
So here we are, 72 days of summer ahead of us. After last years Bummer Summer, this year I am determined not to do the same. It means not working, no photography commissions, saying No a lot. The end of the summer, I don't want to have too many regrets. Big girl, in September you will start your very last year of Elementary School. I still remember you as the excited Kindergartner wanting to get on that yellow school bus for the very first time. I remember you walking down the school hallway, the fifth grade safety patrol showing you the way to your classroom. Come September, you will be the one showing kindergartners to their classroom, wearing the yellow Safety Patrol sash. I can't think about it too long, it makes me terribly melancholy. All this growing up is not easy on a mom. So we will focus on the next 72 days.
Your summer list has things like Going To The Beach, Picnic at that Vineyard, Busch Gardens. Lots of Activities and Get Up and Go. My summer list has things like Pay Attention, Read To Them More, Make Memories, Be More Patient. Lots of Slow Down and Soak It In.
Here is to a beautiful summer. I love the two of you so much. I hope you always always know that.
Much love,
Mummy
PS: Please go to the next letter in our circle, my friend Kirsty Larmour. She has adventures with her two daughters all year long and captures those adventures so well with her camera. Can't wait to see what her family does this summer!