Can we discuss how amazing Annie Lennox was at the Grammy awards?  To me she was the star of the night. No airs and graces, just straight up belting out a song and entertaining everyone who was watching. I wish more artists were like Annie.
The Oscar awards are coming up and we are trying to watch all the movies nominated for Best Picture. So far we have only seen two but they were both brilliant in their own way.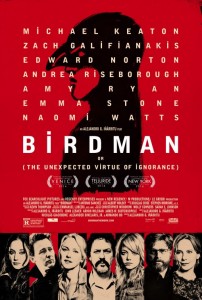 Birdman starring Michael Keaton and Edward Norton. Both actors are absolutely superb. Keaton has to act as a has-been movie actor who is now starring in a Broadway play. The depth of the artistry, the way he pulled it off… I was left speechless at how somebody can be so talented.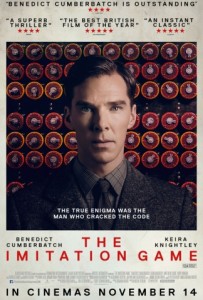 The Imitation Game stars Benedict Cumberbatch. I absolutely love Benedict Cumberbatch. His portrayal of a modern day Sherlock is brilliant and that is one of my favourite TV shows of all time. He plays the role of Alan Turing in this movie and if you don't know Turing's story then I won't give anything away. A wonderfully made movie and Cumberbatch's performance was beautiful but I think Keaton will beat him to the punch with that Best Actor award.
Songs, movies and now books. Since my last post I have finished reading The Girl on The Train by Paula Hawkins. A mystery that unfolds being told in the voice of three characters from the book. It is so well written and I am always in absolute awe of writers. It is so hard to come up with a grammatically correct, coherent and meaningful sentence for me, so when I see entire paragraphs and chapters and books written so flawlessly, I am blown away.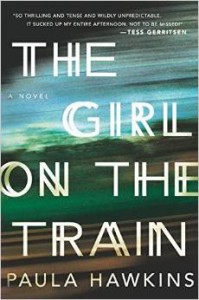 I am currently reading 'Everything I Never Told You' by Celeste Ng . This is the first book written by Celeste Ng. I started the book this evening and before I knew it I was on page 77. It is that good. I cannot wait to see what she comes out with next!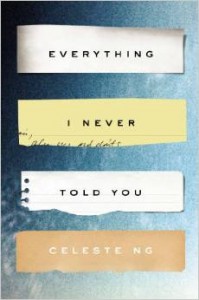 Moving to TV. I don't watch much regular TV but I do like binging on Netflix shows. I am on Season 2 of Wentworth. Like Orange Is the New Black, it is based in a prison and around the stories of the women inmates. The similarities stop there though. While Orange Is The New Black has bits of comedy thrown in there, there is only darkness in Wentworth. The characters from the Governor, the officers, the inmates are all so well written and the acting is spot on. You must take a watch.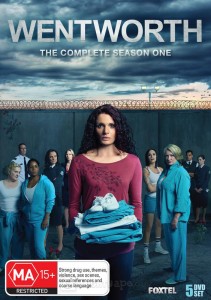 As a photographer in a creative rut (happens every winter), I have found that the best way to get out of the rut is to NOT look at any other photographer's work and to take in art in all other forms be it art art (in museums), books, magazines, movies, TV shows or just picking up a paintbrush and painting a watercolour, staring at the colours in a sunset, watching how the light hits at different times of the day.
When I think about the fact that for just $15 I can get an inspiring album or book, it blows me away. $15 to listen to songs over and over and over again. $15 to read a book as many times as I want or for a subscription to Netflix or HBO (per month). I worry how my children's generation might just take it for granted and it frustrates me to see misattributed quotes, photographs used without permission, songs used in youtube videos that cross copyright laws etc. I don't think people do this stuff on purpose but they do it because they are misinformed or just uninformed. I really wish there was a course in middle school that stressed the importance of art and how ownership and copyright works.  I also wish people valued the art they made but that is a story for another day.
Have you read, watched or listened to anything wonderful lately? Care to share?
xo, Rashmi