Hi friends,
This seems to be a longer winter than usual. Lots of soups, stews and cheesy baked casseroles. Lots of books and movies. Occasional sledding and lazy snow delay mornings. I post more daily happenings on my instagram (@rashmipappu) and off late I have been more reflective about life itself. The winter does that to me and sometimes the creative block of winter frustrates me but it is required to refocus on life's priorities.
Here is an interesting essay about how BUSY everyone seems to be these days and the inherent sickness in that. I can quite honestly say that I am not one of these very busy people. I have made that mistake in the past and it threw my entire family off kilter. We have lots of down time where the kids just get to play without some scheduled activity, where I get to read or journal or cook or exercise or yoga or reflect or catch up with a friend. When I hear the schedules some people have it sounds exhausting. That can't be what life is all about surely? When do we get to just relax and enjoy what is around us? Why are we always rushing rushing rushing?
A couple of great movies we have seen:
Whiplash is intense and I loved it. JK Simmons is a genius. The Book of Life is a beautiful children's movie. The Theory of Everything was well made and based on the life of Stephen Hawking (as related by his first wife in her memoir). Eddie Redmayne as Hawking is fantastic. Just to see his acting in this movie you must watch it.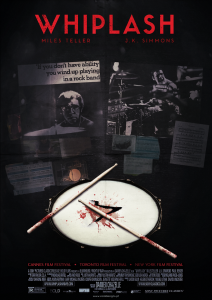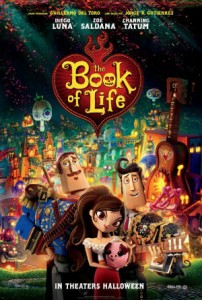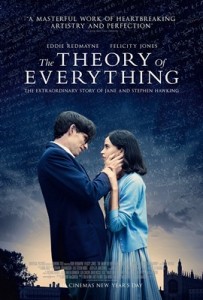 Some books I have read or am reading:
Being Mortal by Atul Gawande is essential reading for all of us. We will get old, we have parents who are getting old. It makes us think about how to die well, which sounds morbid, but we are always focussed on living well and don't talk about death as if it will escape us if we don't mention it.
The Goldfinch by Donna Tartt was the longest novel I have read in a long time. Surprisingly, for a 770 page book, it was a pretty quick read because it was hard to put down. I can't decide if I loved it or did not like it at all. It is great for a discussion though and I have to admire the sheer stamina and genius of Tartt's writing!
The Paying Guests by Sarah Waters is what I am reading right now and I can't put it down. Good stuff!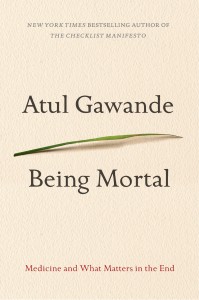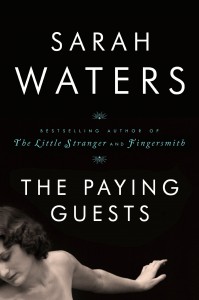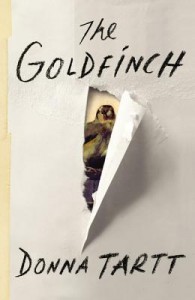 On the telly, as a family we love the Great British Baking Show. And the husband and I are watching an episode of House of Cards season 3 every evening. Anything else good on TV these days?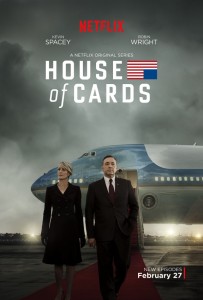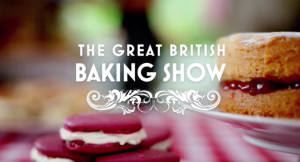 A couple of great new (to us) restaurants that we have been to recently : Crane and Turtle and The Red Hen . Fantastic food, great wine lists!
As a challenge to myself I thought I would give up grains for Lent (not that I am Catholic but I like a challenge!). So I have tried things like Cauliflower Rice (do not recommend!) and Mark Bittman's Coconut Macaroons (highly recommend). I am also obsessed with these Buttery Braised Leeks (the topping is great but totally skippable!) and everyone in the family loves these Pressure Cooker Asian Short Ribs.
My buddy Kelly wrote about the beautiful home we stayed in in Delaplane last month. A quick creative retreat with friends that was so wonderful. If you don't already subscribe to Kelly's blog, you should!
I did dig out the big camera briefly to take some photos of a beautiful little Del Ray bathroom for my friend Lindsay of Shotgun Double Interiors. If you are looking for a talented, patient, attention-to-detail designer, she is the one.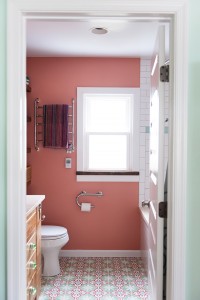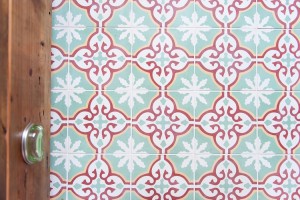 March is here. Which means the Cherry Blossoms are not that far away. Might I suggest that instead of wishing away winter, we enjoy these last few quiet weeks of it? Of soups, stews, snow, sleds and slowing down?
xo,
Rashmi