Hi friends,
Spring Break time is here and the temperatures are slowly but surely warming up. Isn't it funny how we no longer crave lasagnas, stews, roasts, enchiladas, baked potatoes or all those fall/winter foods? I find myself wanting more salads, lighter pastas, grilled food, lemony and basil-y things. Speaking of food, I made these yummy lemon bars the other day. I am not one to throw away food, so with the egg whites I made some meringue cookies and coconut macaroons. Oh and also this super simple and delicious chocolate pudding. I always put a little bit of coffee in chocolate anything, it makes the chocolate more chocolate-y in my opinion!  I am loving the ease of this sun-dried tomato pesto pasta dish. Perfect for a activity filled weeknight. Have you been cooking up anything yummy? I post photos on instagram, send me a follow request if you would like to see!
My friends Lindsay, Kelly and I had dinner at The Fainting Goat last week, our first visit there. I am a sucker for great graphics and how fun is their restaurant logo? The goat cheese fondue and goat po-boy, the cauliflower, the scallop crudo.. everything was delicious and Kelly picked a really yummy wine as per usual. I really feel so lucky to have these ladies in my life and it seems like we have been friends forever though we only met last year (Amy, we missed you!). In the photography world, photographers tend to stick together and form their friend groups that way, along with related vendors (flowers, videography, calligraphy, event planning). That is great but my brain gets friend talking about The Business all the time. It is part of my life but certainly not all of it and so it is nice to chat Ideas with my friends. As creatives we all face similar challenges and it is nice to hear the perspective of friends not in the industry. Lindsay, a New Orleans native, also invited us to join her at The Hamilton for Rebirth Brass Band this past Saturday. What an experience. The music was fantastic and it was such a treat to see how it united a room of 500 or more people from all walks of life. That is the power of art.
I have your perfect Spring Break book. A light and quick-ish read : Big Little Lies by Liane Moriarty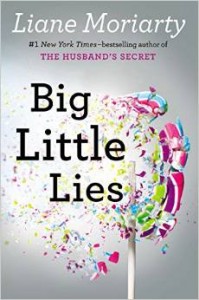 Spring means spring cleaning of course and so I have been busy getting rid of excess that seems to collect in our home. I am a big believer in Less is More but my husband and children can be hoarders. Ha!
I loved this article by Marie Poulin about Leaving More Margin. It is for creatives but I think it applies to ALL of us. It seems like everyone is so busy all the time, it is the new disease of the decade. When we fill up our every awake moment with things to do, we do not leave enough margin to grow, be it in our business or just our own self development. I have been guilty of it in the past but now I find myself leaving too much margin.
Lastly, if you have not seen this Ted talk by Monica Lewinsky, stop everything and watch now. To come out from the shadows after having suffered years of public humiliation and speak up about Cyber Bullying, I applaud her. Her message is spot on.
Hope you are having a wonderful week,
xo
Rashmi