This month we celebrate the one year anniversary of our project, Letters to Our Daughters. Thank you Amy Lockheart for letting me be a part of this this blog circle of letters. When I go back and read the letters from the past months, they bring back so many memories. Thank you for giving me a an hour of pausing each month, to think about and write to my girls, the reason I do everything I do.
Even if my daughters don't love these letters in the way they were intended, I know it will bring me back to this time in my life with young girls and my valiant attempt at figuring out what I want them to know and learn about life.
THE ROAD NOT TAKEN – by Robert Frost
Two roads diverged in a yellow wood,
And sorry I could not travel both
And be one traveler, long I stood
And looked down one as far as I could
To where it bent in the undergrowth;
Then took the other, as just as fair,
And having perhaps the better claim,
Because it was grassy and wanted wear;
Though as for that the passing there
Had worn them really about the same,
And both that morning equally lay
In leaves no step had trodden black.
Oh, I kept the first for another day!
Yet knowing how way leads on to way,
I doubted if I should ever come back.
I shall be telling this with a sigh
Somewhere ages and ages hence:
Two roads diverged in a wood, and I—
I took the one less traveled by,
And that has made all the difference.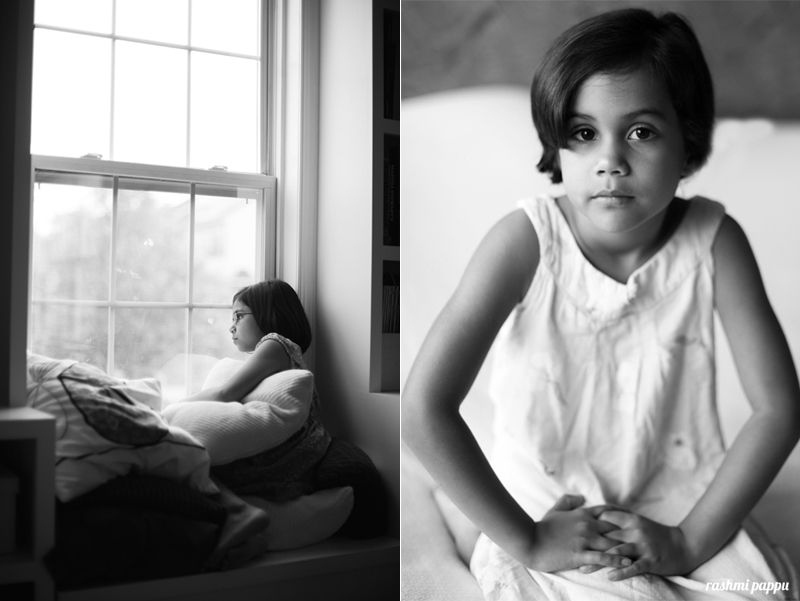 Dear girls,
This past month, one of you got a short hairdo and the other a pair of glasses. And we ran into our two friends, Vanity and Fear.
Vanity is not necessarily a bad thing because when we feel it rising up within us, it is an opportunity to check in with ourselves. A chance to see what is really going on and figure out why exactly we care so much about what other people think of us, especially our outward appearance. Some of what you felt was not vanity though, it was just nerves. Nerves too are not a bad thing. That tingling you feel, your heart beating a tiny bit faster in your chest, it comes before you face a fear, be it public opinion or just bringing attention to yourself. But when we face that fear and stare it down, we grow immensely as kind humans inhabiting this planet. We cross another small bridge into becoming a new, improved version of ourselves. And the best bit is that the next time you are faced with a similar situation, you will step into it again, still nervous but knowing that you will come out on the other side and be okay.
Those who don't face their fears, who always take the safe route, perhaps their hearts are better protected. But in my head I imagine that heart behind bars, instead of flying free in the sky to new lands and opportunities. As a mother I want to do the first, hope you take the safe route, cushion your hearts with bubble wrap and keep you safe from hurt or harm. But how selfish would that be of me, to not share your magnificent hearts with the rest of the world? So I take the road less travelled, face my fears, in the hope that you take it too.
I love you always and forever and most of all.
xo, Mummy