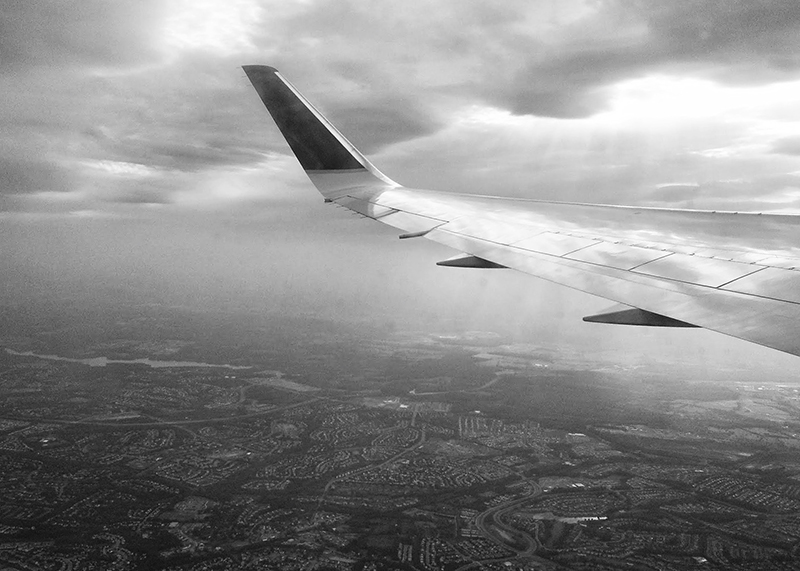 Dear girls,
This month I want to talk to you about Absence and Independence.
Before I left for my trip last month to Paris and Florence, I was nervous and excited. Nervous that I would be so far from you but excited for the adventure ahead.
What if you fell down and got hurt and the nurse called me from school and I didn't pick up my phone?
What if a classmate said something hurtful and you really wanted to talk to me about it at bedtime but I wasn't there.
What if you ate hotdogs every single night for dinner?
What if you watched more TV, showered less, didn't change your underwear, forgot your homework, needed braids.
What if what if what if.  
And then my friend Aileen said something so wise that I felt completely okay about leaving the two of you with Daddy. An a-ha moment if you will.  She said : Your Absence Is Just As Important As Your Presence. Of course it is. To raise independent children who can make good decisions, make mistakes and learn from them, I need to step away sometimes.
This morning I see that Rachel over at Hands Free Mama has posted an article echoing exactly what is in my mind and heart. Thank you Rachel for being more eloquent than I could ever be.  
Rachel is so right, isn't she? When we, the grownups in your life are not present, suddenly you step up to the plate. Big girl, suddenly you are watching out more for your little sister. Reading to her at night, holding her hand from the bus stop to home, making sure she is okay. Little kid, suddenly you don't need to be babied anymore, you got this kid thing down pat and your sister suddenly became your go-to person and as much as the two of you fight, you are her most loyal friend and you will defend her to the death.
Love you both so much. You are becoming such wonderful, independent young women. Thank you for being the best teachers I could ever ask for.
xoxo,
Mummy
~
I want you all to visit one of the newest members of our Letters circle, the amazing Wendy Laurel. A veritable rainbow of colours will greet you when you see her work, all the way from Hawaii! Welcome Wendy!
xo,
Rashmi