Warning! Debbie Downer letter ahead. Feel free to skip directly to the beautiful and uplifting words of Amy, along with the gorgeous photographs of her twin girls.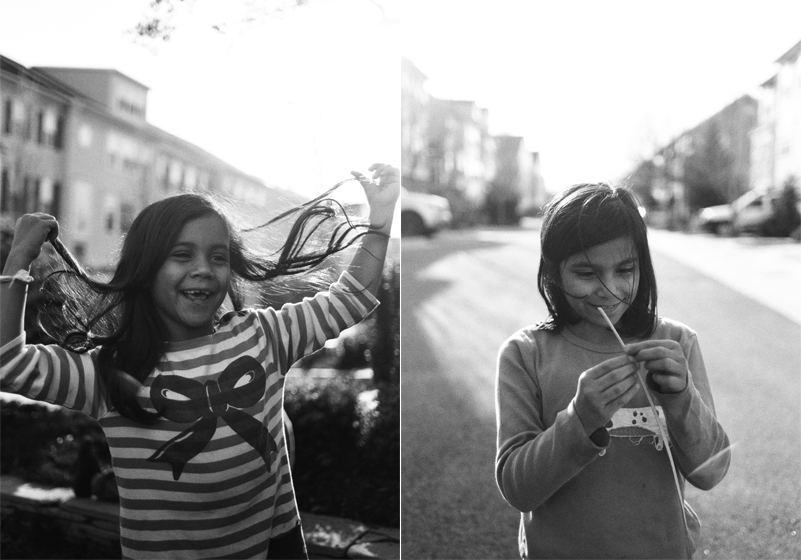 Dear girls,
In just a little over a week you will start school. You are excited and a tad bit nervous. Big girl, you said fourth grade involves much more homework so you are unsure if you want to do any extra curricular activities this fall. That's okay. It just means you get to play outside after you finish up homework. Harry Potter, magic potions, sticks and seeds. Get in all that imaginary play before you are too old or too cool to run outside with your friends. Little one, my cuddlebug, how can you be starting second grade? It makes my heart hurt to see you both grow up so quickly.
I want to tell you both how sorry I am that this summer turned out to be a bit of a 'bummer summer'. There is not a single night that goes by when I do not beat myself up over it. I toss and turn and cry into my pillow, wishing that things were different, that my work was not on my mind 24/7, that you didn't have to see me in front of a computer, answering emails or updating websites or doing all the things that make a first-year-studio-owner work all times of the day. I feel like the foundation of our family is cracking at times and the pain is unbearable. I am not a good friend, a good wife, a good cousin, a good daughter or a good mother. I know I can be so much better. And it makes me incredibly sad that the things that are the most important seem to have taken a back seat. I want to change that but feel stuck and don't know how. You are too little to understand but please always know that the Summer of 2013 was not the best of summers and I am sorry.
Hopefully it was not a complete wash in your eyes. There were 3 weeks of camps that you both enjoyed so very much. A trip to Brooklyn that went well before a slip at a playground resulted in x-rays and a cast. We did have Ammama and Tata here, which was the best part of summer for me even though their time here went by too fast. There was a beach trip we postponed and trip to PA that didn't come to fruition. There were no peaches picked and no trip to a vineyard for a picnic. There were many trips to the library and perhaps too much TV. There were chore lists and an annual cousin visit. There was some fun, but not as much as I would have wanted to give you.
You both grew closer to each other. There is bickering but there is also steadfast loyalty. You have each other for which I am the most glad, because you can talk about this bummer-summer or the most embarrassing way your mom dances in the kitchen when you are older. The three of us learned all the words of the Phineas and Ferb theme song together, so there is that.
Things have to change around here. I have to change.  Thank you for loving me despite my faults. I love you both so much. I hope you always know that.
xoxo, Mummy