Hi friends,
This Spring Break we decided to staycation. Luckily we had fantastic weather and the kids are at great ages where they can keep going all day, they are learning history in school so they are keenly interested in things that five years ago would not have held their interest. So here are some day trip suggestions that I thought I would share!
1. The DC Ducks tour. All of us have seen that little bus/van that goes from road to river and the girls wanted to go on it! Why not?! We bought tickets at Union Station. On their website they have a deal where if you are a local, you get one free ticket so it was about $70 for the girls and me. This is not a hop on and hop off tour. The driver/guide was funny and took us around DC and then south on the Parkway till we got into the river near National Airport and back again. It was really enjoyable. I have to warn you though, the boat is rather loud when it gets in the water. I gave the kids a quiz after the tour and was surprised at all the things they learned and paid attention to!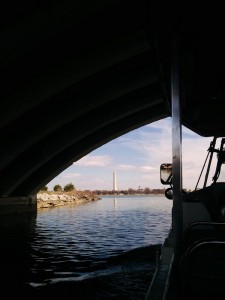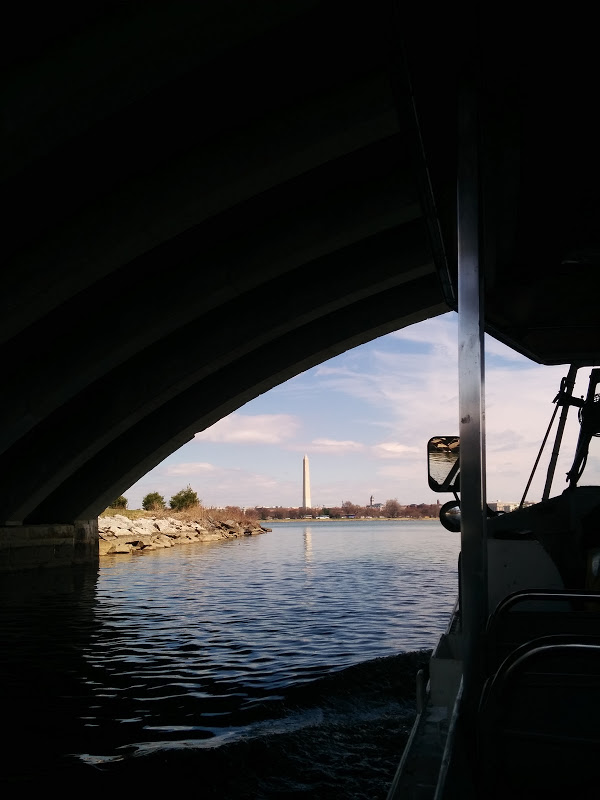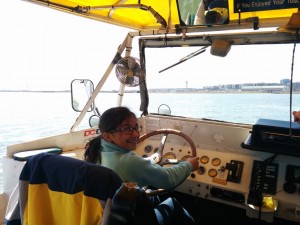 Sidebar : When travelling with kids in the Metro, make sure you have a plan in case the kids get in the train but you don't! Luckily we had a plan (get down at the next stop and wait!)
2. Virginia State Capitol . The Capitol in Richmond was recently restored. The tours are about an hour long (free) and our tour guide was fantastic! There were so many things we loved about this tour but the highlight for my kids was seeing the fossils in the original floor in the rotunda.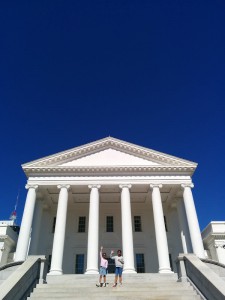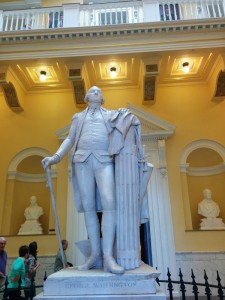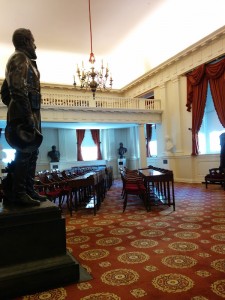 While you are in Richmond, go to Libby Hill Park in the Churchill neighbourhood. Also visit the Lewis Ginter Botanical Garden. The tea house at the botanical garden had some really delicious lunch options.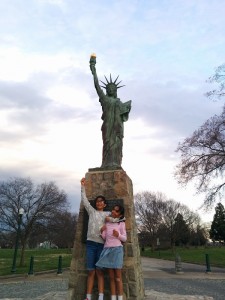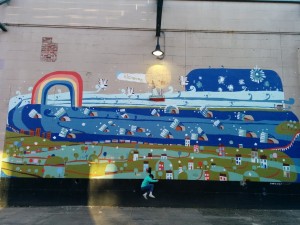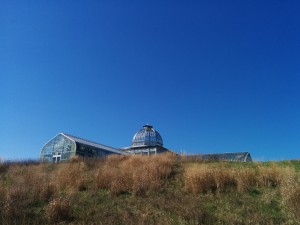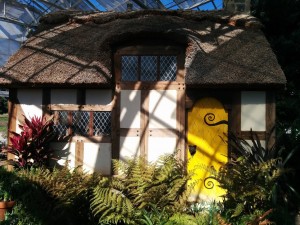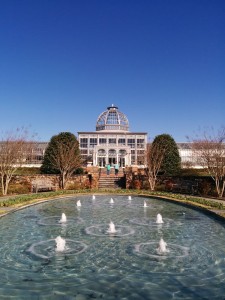 3. Monticello and UVA. Thomas Jefferson's Monticello is a must see in Virginia. I would love to go back in the fall. The beautiful home is atop a hill overlooking Charlottesville. The tour was really informative. Surprisingly though, both the girls really loved visiting the University of Virginia. We took a picnic there and relaxed for a while. Perhaps it was being able to run around and do cartwheels on The Lawn or just seeing all these young students going to classes, they both fell in love with the school. I do think that for all kids who will be going to middle school in the fall, a trip to a university should be on their agenda. For my 11 year old, I know that seeing the university in action made her imagine herself being there in 7 years. That is an amazing thing.
While in Charlottesville, don't forget to go to Bodo's Bagels and Duck Donuts!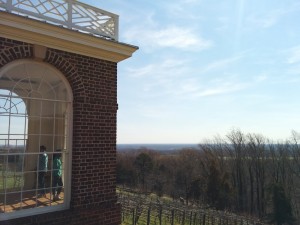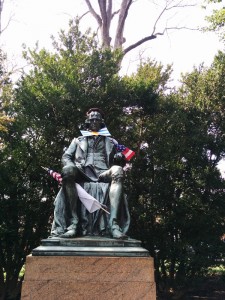 4. Annapolis and the USNA. Our original intention was to visit the state capitol of Maryland, but our friend told us to take a tour of the United States Naval Academy and I am so glad we did! What an impressive place. From the campus, to seeing the midshipmen in uniform, to the beautiful crypt and chapel, the swimming and diving pools.. we loved this tour. My third grader says she wants to go to the USNA when she is older.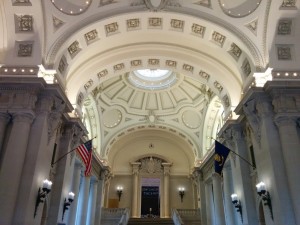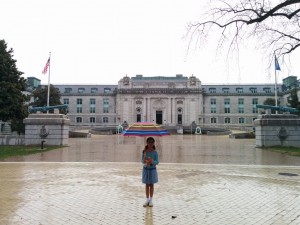 5. We were lucky enough to get some tickets to the White House Easter Egg Roll. Our friend won the lottery but they were going to be out of town for the event so she kindly gave the tickets to us. The last time we were at the Egg Roll was in 2009. At the time I had two preschoolers, one of them who still loved to nap. So it was Meltdown City (i have a photograph of her having a full on meltdown with the First Lady a few steps behind her!). This time around, no meltdowns but it was still a madhouse. There are about 7000 people in each slot and that is a lot of people. Also it was the first hot day this year so we were all a bit dazed. It is definitely something worth doing once and always kind of cool to be at the White House, but be warned.. it is insanity!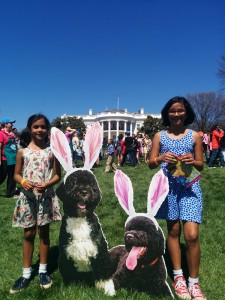 Hope you had (or are having!) a lovely spring break. The end of spring break means just about 50 odd days left of school. For us, our oldest goes to middle school in the fall so it is a bittersweet time in our lives. I can't imagine her not being in elementary. Time flies. So glad I got to spend a week with my girls having fun adventures.
xo,
Rashmi